Are Your Customer Calls Being Handled The Way You Want?
Do you have a way to track the success of all ad campaigns, even if prospects don't hit your website?
Our Call Tracking service provides a way to not only report on the success of individual ad and marketing campaigns, but also can be used to record calls to provide insight into how inbound calls are being handled by staff.
Call tracking is done by setting up unique phone numbers for each campaign. An example might be a set of newspaper ads in a certain area, using a set phone number that is not used in any other campaigns. Call lengths greater than a set period (say, 10 seconds), can be automatically recognized as a lead.
How it works: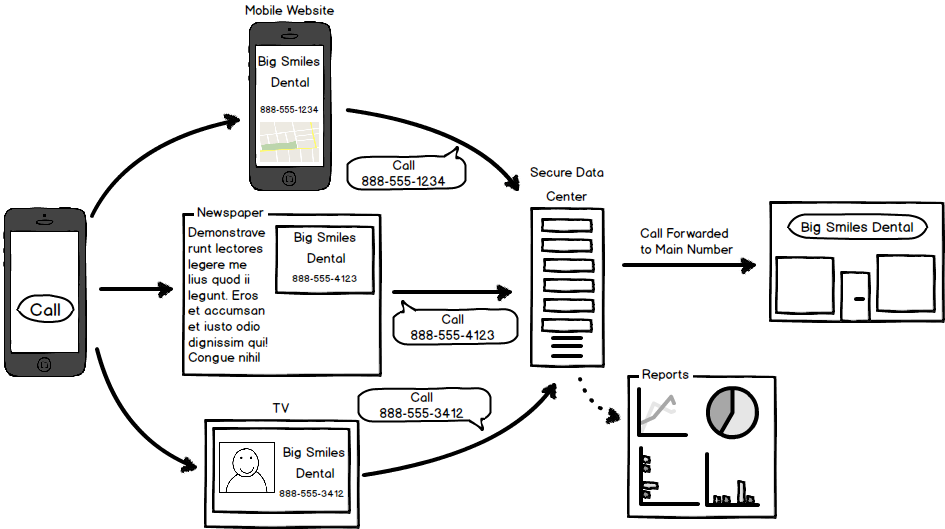 By using a different phone number in each advertising channel, when a prospective customer calls, their call is routed via a secure data center, which tracks (and can record) the call while forwarding it on to your chosen business phone number.
Reports on call volumes are then available showing the best-performing advertising channels for phone calls, as well as time of day, day of week and other metrics.
To find out more about how call tracking can work for your business, or to get started, call 1-877-752-0852 today.